PS4 DUALSHOCK WIRELESS CONTROLLER +FORTNITE ADDITIONAL CONTENT
1 DUALSHOCK®4 wireless controller Voucher Fortnite with the following extra content (for a total value of about €20): Royal Bomber Outfit ( costume special from the value of 500 V-Bucks, to be used only in the mode Battle Royale) 500 V-Bucks (the currency in-game)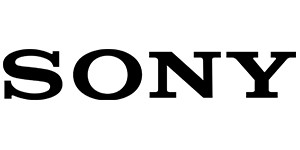 Buy with total security with secure and certified payment methods.

The delivery is free of customs duties, since we ship from different warehouses throughout Europe.

All products are new and sold with regular guarantee.
Payment methods

The package includes:
1 DUALSHOCK®4 wireless controller
Voucher Fortnite with the following extra content (for a total value of about €20):

Royal Bomber Outfit ( costume special from the value of 500 V-Bucks, to be used only in the mode Battle Royale)
500 V-Bucks (the currency in-game)
Description of Fortnite:
Fortnite is a game of survival cooperative sandbox developed by Epic Games and People Can Fly.
There are two distinct modes: Save the world and Battle royal.
The mode saves the world is set on Earth, post-apocalyptic, where the sudden appearance of a storm in the world did disappear 98% of the population, in part replaced by dangerous alien creatures. Fortnite offers a cooperative mode for up to four players for the fulfillment of various missions to collect resources, build fortifications around the goals that have the purpose to help you fight the storm and protect the survivors, and build weapons and traps to deal with the waves of these creatures. Players get rewards through these missions to improve their skills. The game also has microtransactions to buy in-game currency (V-bucks), which can be used to obtain updates.
The Real Battle is set on an island in which 100 players are fighting for survival. You can choose to play alone, in pairs or in a team of three or four elements.
Shipping
The delivery is free of any type of customs fees, as we ship from several warehouses across Europe.
Delivery
During delivery, if the package has visible defects, it is advisable to notify the courier of acceptance with reserve.