PS4 Steering wheel, Hori Racing Wheel Apex
PS4 Steering wheel, Hori Racing Wheel Apex Product officially licensed by Sony Compatible with PS4/PS3/PC A total immersion thanks to vibration technology TouchSense ® Angle of rotation of 270 Button configuration is completely customizable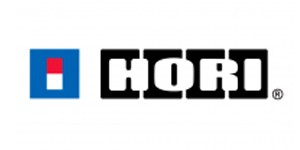 Buy with total security with secure and certified payment methods.

The delivery is free of customs duties, since we ship from different warehouses throughout Europe.

All products are new and sold with regular guarantee.
Throughout Europe, shipping costs € 6.99.
Payment methods

RACING WHEEL APEX
Finally lands on Amazon uk the steering wheel to the APEX of Hori, to PlayStation4, but also compatible with PlayStation3, and PC. This best-seller has all the features that the steering wheel is modern requires, delivering a driving experience realistic and intense.
The real way to play the driving games, to feel inside the game, is with a steering wheel – the steering wheel the APEX of Hori leaves nothing to be desired and thanks to it you can ride and drift just like the professionals do. All the buttons are in locations easily accessible during the guide, so I don't have to look away during the game. In most all of the keys are programmable: you can choose the best way for configuration in the race. Ready to feel the adrenaline and to become champions?
Main features:
Product officially licensed by Sony and is compatible with PS4/PS3/PC
Total immersion in the game thanks to vibration technology TouchSense ®
The rotation angle of 270 and gearbox with controls on the steering wheel (shift paddles)
Configuration keys fully programmable
LED lighting
Ergonomic Design optimized for the simulation of "real" races
Two mounting options: clamp/suction cups
Includes two pedals, analog driving experience realistic and intense
Shipping
The delivery is free of any type of customs fees, as we ship from several warehouses across Europe.
Delivery
During delivery, if the package has visible defects, it is advisable to notify the courier of acceptance with reserve.