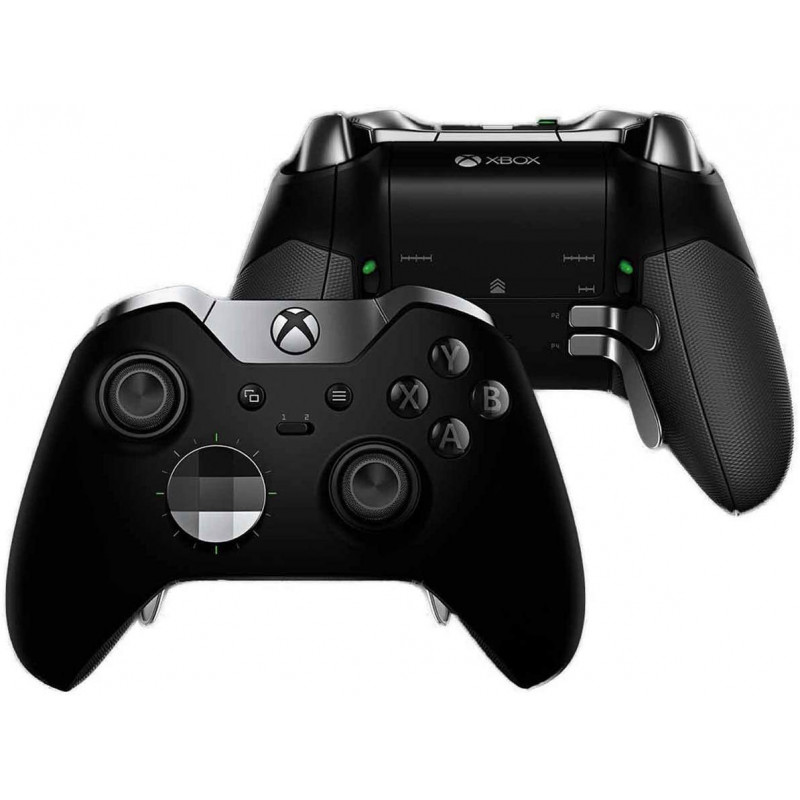  
XBOX ONE Controller Elite 2 Wireless Nero
Compatible with Xbox One and PC
Non-slip grip
Ease of use and high performance
Equipped with a stereo headphone jack 3.5 mm
Have fun with your favourite games on PC
Free shipping throughout Europe by express courier.
Payment methods

Choose between many different sticks, crosses, directional metal to a control and an ergonomics custom. Discover all the configurations that offer precision, speed, and capacity by paddles of different sizes and shapes. The controller Elite for Xbox will fit the size of your hands and your playing style. Moreover, it offers a high degree of control with games of any genre (shooter, racing, fighting). While the execution of combos is easier and more reliable with the cross-directional, multi-faceted, the traditional gives you the most control to change weapons, or an attack.
- Wireless Controller Elite for Xbox
- Carrying case
- Set of four levers on the rear
- Set of six joysticks: two standard, two high and two rounded
- Set of two-tailed directional: multi-faceted and standard
- USB cable
- AA batteries
- Quick installation guide, and product manual

Requirements of system: for use with Xbox One and PC with Windows 7 or later versions. For use with PC you need the included USB cable or the wireless adapter.