PS4 CONSOLE 500GB A CHASSIS SLIM BLACK + FIFA21 + FUT 21 VCH
PS4 CONSOLE 500GB A CHASSIS SLIM BLACK + FIFA21 + FUT 21 VCH With an eye to the future of the technology of the image, all systems PS4 support technology HDR (High Dynamic Range)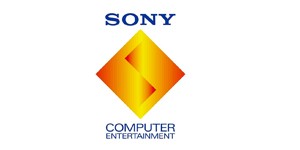 Buy with total security with secure and certified payment methods.

The delivery is free of customs duties, since we ship from different warehouses throughout Europe.

All products are new and sold with regular guarantee.
Throughout Europe, shipping costs € 6.99.
Payment methods

PS4 CONSOLE 500GB A CHASSIS SLIM BLACK + FIFA21 + FUT 21 VCH
Check out a PS4 more subtle and elegant, with the usual power game beloved for years by all the gamers.
· With an eye to the future of the technology of the image, all systems PS4 support technology HDR (High Dynamic Range), which allows a better reproduction of highlights and shadows and offers a much wider range of colors. The owners of a TV that is compatible with the stardad HDR can enjoy games and other content, supported by images more realistic, extraordinarily vivid, and more faithful to the way in which actually the human eye sees the world
· The package contains:
or Playstation 4 500GB F Chassis Slim Black
or the Dualshock 4 V2 Black
or the power supply Cable
or HDMI Cable
DATA SHEET
Features
Processor:Custom-Chip Single Processor
CPU: x86-64 AMD "Jaguar", 8 Cores
GPU:Graphics Engine1.84 TFLOPS, AMD Radeon Based Graphics Engine
Memory:GDDR5 8GB
Hard disk: 500 Gb
External dimensions:about 265mm × 39mm × 288mm (width × height × depth)
Weight:about 2.1 kg
Optical drive (read only):BD 6 speed CAV DVD 8 speed CAV
Input and output: Super-Speed USB (USB 3.1 Gen1 ) port x2, AUX port × 1
Ethernet:10BASE-T, 100BASE-TX, 1000BASE-T
IEEE:802.11 A / B / G / N / Ac
Bluetooth 4.0 (LE)
Power supply:AC 100V, 50 / 60Hz
Power consumption:up to 165W
Operating Temperature:5 ℃ – 35 ℃
AV output:HDMI output (HDR output supported)
Shipping
The delivery is free of any type of customs fees, as we ship from several warehouses across Europe.
Delivery
During delivery, if the package has visible defects, it is advisable to notify the courier of acceptance with reserve.