Icon.e Bici Elettrica Pieghevole AllRoad Plus 250W Navy White S
The fold-42cm, FORK-Cushioned HANDLEBAR Folding and adjustable in height, MOTOR: Brushless motor last generation, 250w REAR derailleur: SHIMANO 6-Speed WHEELS:..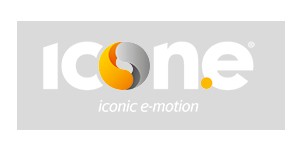 Buy with total security with secure and certified payment methods.

The delivery is free of customs duties, since we ship from different warehouses throughout Europe.

All products are new and sold with regular guarantee.
Throughout Europe, shipping costs € 6.99.
Payment methods

Product Description:
And Bike Folding Fat Bike Electric 250 W Autonomy of 40 km Tyres 20" Navy color - Allroad Plus White Navy
Technical Data Sheet:
Folding FRAME 42cm
Suspension FORK
HANDLEBAR Folding and adjustable in height
Brushless MOTOR last generation, 250w
REAR derailleur SHIMANO 6 Speed
WHEELS KENDA 20"
Disc BRAKES TEKTRO front and rear
SPEED MAX 25 km/h
STAND
FENDERS Are
Folding PEDALS
SADDLE ROYAL tip-up, for the extraction of the battery
LED LIGHTS can be operated from the display
Color LCD DISPLAY
BATTERY SAMSUNG 48V - 13Ah
CHARGING TIME 4-6 hours
AUTONOMY 30-40km*
WEIGHT WITH BATTERY 25kg
WEIGHT WITHOUT BATTERY 22.2 kg
MAXIMUM CAPACITY 115 kg
DIMENSIONS FOLDED 96 x 60 x H 70 cm
PACKING 1050 x 500 x 800 mm
Shipping
The delivery is free of any type of customs fees, as we ship from several warehouses across Europe.
Delivery
During delivery, if the package has visible defects, it is advisable to notify the courier of acceptance with reserve.