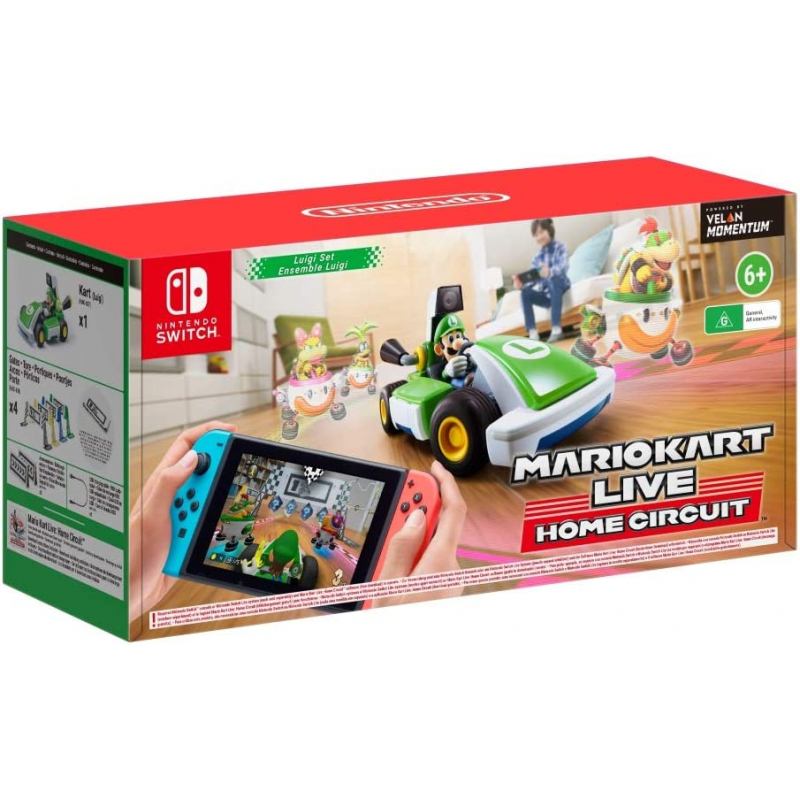  
Switch Mario Kart Live Home Circuit - Mario
Mario Kart Live: Home Circuit: developed jointly by Nintendo and Velan Studios, Mario Kart Live: Home Circuit you can enjoy the series of Mario Kart in the real world using a Nintendo Switch or Nintendo Switch Lite ** to compete with a real kart that responds to accelerations given in the game.
Free shipping throughout Europe by express courier.
Payment methods

Control a real Mario Kart with Nintendo Switch and watch it come to life in the game!
Race a real world Mario Kart™ your home! Use the Nintendo Switch™ system to control your kart and watch how it reacts to what's happening in the game as you rise and drift towards victory. Your home course comes to life on the screen with a view from the right behind the driver's seat.
MORE INFORMATION HERE: https://mklive.nintendo.com/
Customers who bought this product also bought: