NIntendo Switch Marvel Ultimate Alliance 3 - The Black Order
The series Marvel Ultimate Alliance makes its return after more than 10 years with a new action-RPG exclusively for Nintendo Switch! Assembles the team final of Marvel superheroes which include the Avengers, the Guardians of the Galaxy, X-MEN and many others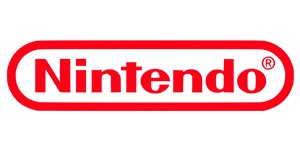 Buy with total security with secure and certified payment methods.

The delivery is free of customs duties, since we ship from different warehouses throughout Europe.

All products are new and sold with regular guarantee.
Throughout Europe, shipping costs € 6.99.
Payment methods

The series Marvel Ultimate Alliance makes its return after more than 10 years with a new action-RPG exclusively for Nintendo Switch! Assembles the team final of Marvel superheroes which include the Avengers, the Guardians of the Galaxy, X-MEN and many more! Team up with friends to stop the mad tyrant, cosmic, Thanos, and his relentless followers of the Order Black wreak havoc on the galaxy
In this new storyline, heroes and villains of the Marvel universe join forces to find the Stones of the Infinite before that Thanos and the Order of the Black to use in order to unleash the cosmic chaos. From the Avengers Tower to Xavier's Mansion and beyond, every stage of this perilous mission becomes a clash that has as protagonists some of the Marvel characters most loved by the fans
Shipping
The delivery is free of any type of customs fees, as we ship from several warehouses across Europe.
Delivery
During delivery, if the package has visible defects, it is advisable to notify the courier of acceptance with reserve.