Alcatel Tab 3T 8088X-3AWNIT1 2+16GB 10"4G Black
Entertainment without boundaries, even out of the house, with its 4G connectivity and the large autonomy of its battery from 4080 mAh Android Pie with kids mode. Processor Quadcore, internal memory of 2 GB of RAM and 16 GB of storage expandable by microSD up to 128 GB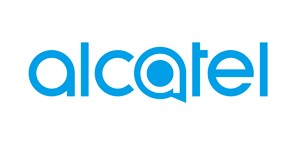 Buy with total security with secure and certified payment methods.

The delivery is free of customs duties, since we ship from different warehouses throughout Europe.

All products are new and sold with regular guarantee.
Throughout Europe, shipping costs € 6.99.
Payment methods

Brand Alcatel
Manufacturer Alcatel
Model 8088X-3AALWE1
Model name Alcatel 3T
Product dimensions 0.9 x 15.6 x 26 cm; 680 grams
Batteries 1 lithium polymer battery required, included
Model number article 8088X-3AALWE1
Article number 8088X-3AALWE1
Capacity 2 GB RAM
Memory capacity 2 GB
Available memory slots 1
Capacity flash memory installed 16 Modifier unknown
Capacity installed RAM 2 GB
Capacity digital storage of 16 GB
Android operating system
Processor manufacturer Qualcomm
Number of processors 4
Hardware interface Bluetooth
Description of the integrated graphics card
Other features Front_Camera, Quad-Core_Processor, Internet
Number of products 1
Compiler Alcatel
Screen size 10
Display type LCD
Screen resolution 1280 x 800 pixels
Maximum resolution 800x1280
Horizontal resolution 800
Resolution of the optical sensor 2 MP
Supported audio formats MP3, AAC, WAV, Ogg
Batteries / batteries included Yes
Batteries / batteries required Yes
The composition of the battery cell, lithium-ion
Adapter Alcatel
Technology GSM 4G
Type of connector built in Wi-Fi, Bluetooth, USB
Supports radio bands 2.4 GHz
Alcatel Reader
Touch screen input interface human
Form factor touchscreen-practical
Marimba Alcatel
Recorder Alcatel
Alcatel Transcriber
Includes rechargable battery Yes
Product weight 680 g
Shipping
The delivery is free of any type of customs fees, as we ship from several warehouses across Europe.
Delivery
During delivery, if the package has visible defects, it is advisable to notify the courier of acceptance with reserve.