62339, Carrera GO!!! FerrariRed Victory - 5.3 m
The best of Black weekend can be found here! Discounted prices again for:
close
Red Victory - track, Carrera composed of 1 Ferrari F138 "F. Alonzo n°3", 1 Ferrari F138 "F. Massa, no. 4", track Length: 5.3 m; overall dimensions: 170x90 cm.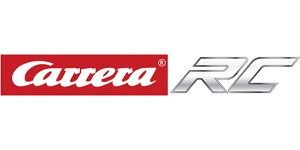 Buy with total security with secure and certified payment methods.

The delivery is free of customs duties, since we ship from different warehouses throughout Europe.

All products are new and sold with regular guarantee.
Payment methods

Track, Carrera Ferrari Red Victory, 5.3 m red fun
Safety warning: Not suitable for children under the age of 6 years. To use is, however, recommended the supervision of an adult
Shipping
The delivery is free of any type of customs fees, as we ship from several warehouses across Europe.
Delivery
During delivery, if the package has visible defects, it is advisable to notify the courier of acceptance with reserve.