XBOX ONE Wireless Controller TF5-00004 White
The XBOX Controller ONE Proof of the high comfort and sensitivity of the Wireless Controller of the Xbox with the non-slip grip and Bluetooth technology to play them on devices XBOX and Windows 10 Connects directly to any headset compatible with a jack for headset 3.5 mm stereo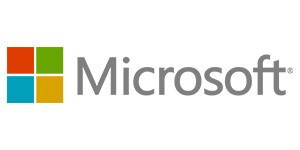 Buy with total security with secure and certified payment methods.

The delivery is free of customs duties, since we ship from different warehouses throughout Europe.

All products are new and sold with regular guarantee.
Throughout Europe, shipping costs € 6.99.
Payment methods

Test the high level of comfort and sensitivity of the Wireless Controller of the Xbox with the non-slip grip and Bluetooth technology to play them on devices XBOX and Windows 10
Connects directly to any headset compatible with a jack for headset 3.5 mm stereo and play your favorite games
Immerse yourself in the action with the triggers to pulse and uses the grip with mesh for optimum precision
Wireless coverage up to two times more than in the controller earlier
DATA SHEET
Connectivity
Interface dispositivoBluetooth
The Range of frequenza2.4
Technology connessioneWireless
Knob analogicaSi
Buttons frontaliSi
Function keys for control of the giocoD-pad,Menu
Platforms game supportateXBOX ONE, XBOX ONE'S, PC, Tablet
Handle antiscivoloSi
Combo Jack headphone/microfonoSi (3.5 mm)
Vibration reflexSi
Vibration reflexSi
Vibration reflexSi
Shipping
The delivery is free of any type of customs fees, as we ship from several warehouses across Europe.
Delivery
During delivery, if the package has visible defects, it is advisable to notify the courier of acceptance with reserve.