Switch Console Lite Gray
Nintendo Switch Lite is a console designed specifically for playing in laptop mode to titles for Nintendo Switch.Nintendo Switch Lite features integrated controls and is the most compact and lightweight of top of the range version Nintendo Switch.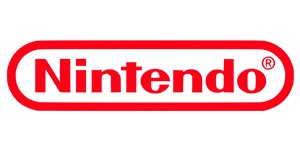 Buy with total security with secure and certified payment methods.

The delivery is free of customs duties, since we ship from different warehouses throughout Europe.

All products are new and sold with regular guarantee.
Throughout Europe, shipping costs € 6.99.
Payment methods

The console players are always in motion. Nintendo Switch Lite is a console that is compact, light and with integrated controls, which expands the family Nintendo Switch
Nintendo Switch Lite is compatible with all the software for Nintendo Switch which can be played in portable mode. It is ideal for those who have many opportunities to play outside the home, and also for those who want to have fun in multiplayer, online or local wireless with friends and relatives who already own a Nintendo console Switch top of the range
Designed for play on the go, the Nintendo console Switch Lite does not transmit the image to the TV
Multiplayer local: Up to 8 players can connect their Nintendo console Switch, or Nintendo Switch Lite to play together in cooperative multiplayer or competitive.
Multiplayer online: With a subscription to Nintendo Switch Online you can play with friends far away, and people all over the world, enjoying an ever-expanding catalogue of classics for the NES with new online features, take advantage of exclusive offers such as TETRIS® 99 and the vouchers for Nintendo games, Switch, and more!
DATA SHEET
Features
Screen Touch screen capacitive / 5.5 inches LCD, resolution 1280 x 720
CPU/GPU Processor NVIDIA Tegra T210b01
Internal memory 32 GB (About 6.2 GB of space are reserved for operating system data)
External memory (microSD)Compatible with micro SD memory cards, microSDHC cards and microSDXC (To use memory cards microSDXC you need to download an update via an Internet connection)
Connectivity Wireless LAN (IEEE 802.11 a/b/g/n/ac) / Bluetooth 4.1 / NFC (near-field communication)
Audio AltoparlantiStereo / Jack 3.5 mm
The USB Type-C (Used to load the console)
Sensors Accelerometer / Gyro
Operating environment Temperature: 5 - 35° C / Humidity: 20 - 80%
Battery 3570 mAh, lithium Ion battery, Not detachable (If it is necessary to replace it, you can do so for a fee through the Service to the consumer Nintendo)
Charging time Approximately 3 hours (This is the time required to charge fully the battery when the console is in sleep mode)
Size is 91.1 x 208 x 13.9 mm (28.4 mm at the thickest point, from the top of the analog sticks to the bumps of the buttons, ZL/ZR)
Weight 275 g (Approx.)
Shipping
The delivery is free of any type of customs fees, as we ship from several warehouses across Europe.
Delivery
During delivery, if the package has visible defects, it is advisable to notify the courier of acceptance with reserve.