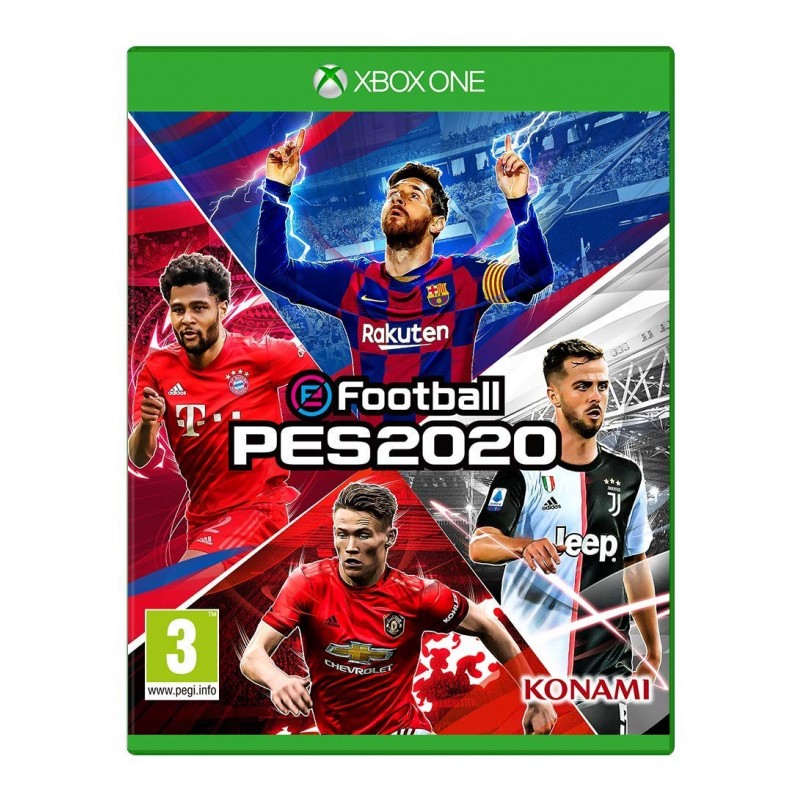  
eFootball PES 2020 - Xbox One
eFootball PES 2020 is a pioneer in a new decade where the simulations football will have an increasingly important role. The PES franchise continues in its constant pursuit of realism, the most pure, and he does this by adding a number of changes..
Free shipping throughout Europe by express courier.
Payment methods

Get ready to be surprised by the new possibilities of Dribbling and accuracy of the physics of the ball that allow you to have a control in the game never seen before. Become a coach in a completely renewed version of the Master League and experience the unique satisfaction of winning, managing behind the scenes on all aspects of its staff team. Let yourself be overwhelmed by the enthusiasm of the crowd as you struggle to triumph in the new competitive mode, matchday. Finally, you appreciate the images and sounds coming in from the field with incredible detail thanks to the many improvements with graphics and sound.