List of products by brand Activision Blizzard
AVAILABLE TO PRE-ORDER. DAY OF EXIT 19 NOVEMBER 2020... WE DO NOT ACCEPT CANCELLATIONS AFTER YOU HAVE PURCHASED UP TO THE DAY OF RELEASE THANKS. READ WITH ATTENTION...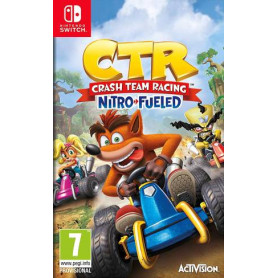 Crash is back behind the wheel! Push on the accelerator with Crash Team Racing Nitro-Fueled. Relive the original experience of the CTR, completely remastered and enjoy the...