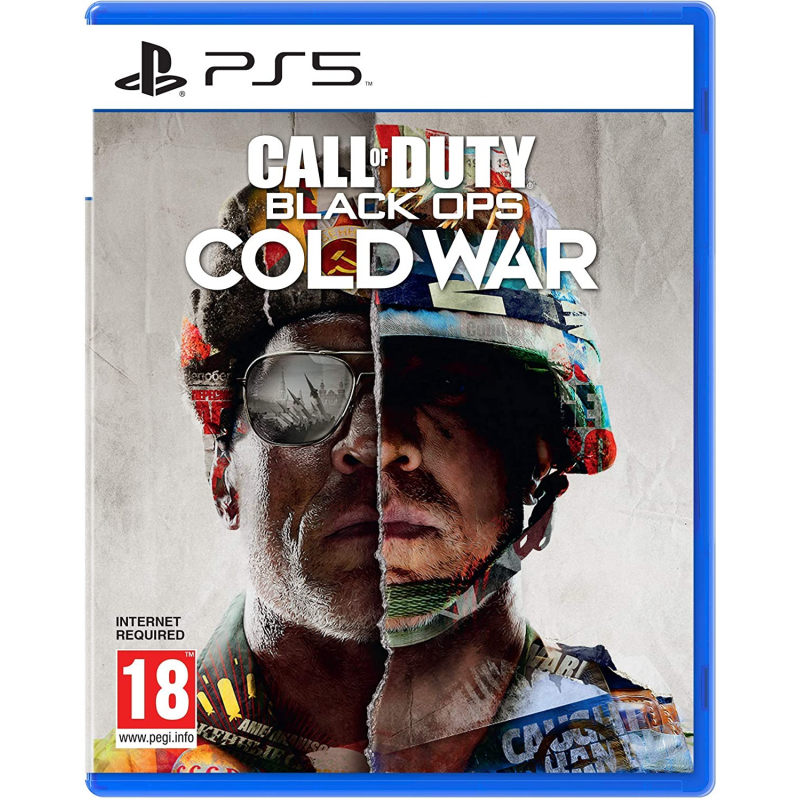  
PS5 Call Of Duty Black Ops the Cold War
AVAILABLE TO PRE-ORDER.
DAY OF EXIT 19 NOVEMBER 2020...
WE DO NOT ACCEPT CANCELLATIONS AFTER YOU HAVE PURCHASED UP TO THE DAY OF RELEASE THANKS.
READ WITH ATTENTION THE PRE-ORDER DAY OF RELEASE 19-11-2020
Free shipping throughout Europe by express courier.
Payment methods

The iconic series Black Ops returns with Call of Duty: Black Ops Cold War, the direct sequel to one of the favorite titles from fans, Call of Duty: Black Ops.
Black Ops Cold War will transport players into the heart of the volatile battle geopolitics of the Cold War in the early 1980's. Nothing is quite what it seems in the fascinating single player campaign, where players are confronted with historical figures. and uncomfortable truths as they fight all over the world in settings that are iconic of the Cold War as East Berlin, Vietnam, the headquarters of the KGB, and so on.
As the operator of the elite, you will give chase to a mysterious figure, Perseus, whose mission is to destabilize the balance of power in the world and change the course of history. Enter this global conspiracy together with the legendary characters, Woods, Mason and Hudson, as well as a new list of operators ready to stop a conspiracy that is preparing for decades.
In addition to the campaign, players will take an arsenal of weapons and equipment from the Cold War to the next generation of multiplayer, and Zombies.
We welcome you to the brink of the abyss. A direct Sequel to Call of Duty Black Ops introduces players to a thriller full of conspiracies set in the 80s during the Cold War.
Offers content for everyone: a captivating campaign mode, multiplayer new generation and a new experience of Zombies.
Support crossplay, so that players of Call of Duty can have fun together. Offers an arsenal of weapons and equipment in the true style of the Cold War for all three game modes.